OnMouseOver="" TARGET=_blank

Home
Gabrielle Finn - Polar Challenge 2007

Home
Gabrielle Finn - Polar Challenge 2007


Welcome to my web site
I am competing in the 2007 Polar Challenge , a 350 mile race across the frozen Arctic Ocean to the Magnetic North Pole (1996 position). The race takes place between April and May 2007 at at time where daylight is 24 hours and before the sea ice melts (hopefully !) .

I am raising money and awareness for the charities Muscular Dystrophy Campaign and the Prostate Cancer Charity.(100% of donations split evenly between the above charities)


About the Challenge
The Arctic is one of the world's most extreme environments where temperatures will average between -20C and -35C but can reach up to -65C when factoring in the wind chill.

We race in teams of 3 via 3 manned check points(see " Route" for details) and are trained to be self-sufficient in navigation whilst camping out on the ice every night using the survival techniques we have learnt and used in training.

Competitors must also participate in a 4 day , 65 mile expedition to the start of the race. In previous years, some have withdrawn before the start due to frost bite and "Arctic Shock" . One year only 2 teams made it to the finish line.

We pull 100lb sledges containing all our food and equipment including a satellite phone and a tracking beacon in case of emergencies.



Polar Bears
We will be travelling across Polar Bear Country where 80% of the World's Polar Bears live. There is a reasonable possibility that we will encounter one on route. Although they are very cute, observed on TV's Planet Earth from the comfort of my sofa, in reality I am terrified of a close encounter. Hopefully a respectful distance will be kept between us at all times !



Environment
The Polar Challenge is dedicated to trying to run its events in a clean and environmental way eg using Solar power energy and Self wind torches .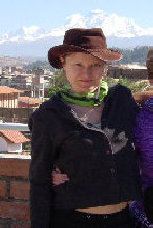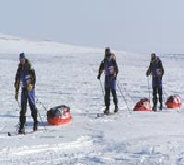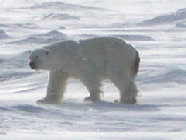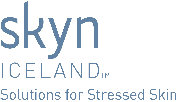 on-finn-ice